Women account for half  the farming labor force
FAO finds a 43 percent payment gap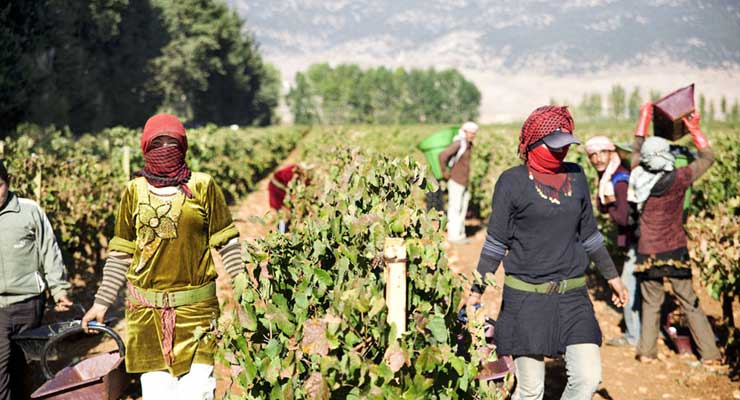 Women represent around 43 percent of the agricultural labor force, according to the Food and Agriculture Organization (FAO). The numbers were released on the occasion of International Women's Day.
FAO's figures also indicated that only nine percent of farms are headed and operated by women, and only five percent of agricultural land is cultivated by women.
Raphael Debbane, Head of Agricultural Committee at the Federation of the Chamber of Commerce, Industry, and Agriculture in Lebanon, said: "Women working in agriculture are more productive than men. They have large capabilities and are very serious."
Many households in remote areas such as Akkar and Bekaa rely on female farmers to survive.
Debbane said that micro credit companies sometimes prefer to provide loans for women working in industries related to agriculture to allow them to update their machinery.
According to the FAO, female farmers are paid 43 percent less than men. Their average wage per day ranges between $15 and $20, according to Debbane.
"Women can play a bigger role in agriculture, and in using technology," said Debbane.
Date Posted: Mar 12, 2018
http://feedproxy.google.com/~r/BusinessnewscomlbRSS/~3/seZAeT5jdX0/StoryDetails.aspx